For the Community
Icknield Quilters also work hard to help in the community
They do this by:-
Making Baby Quilts and Bonding Hearts For Lister Hospital Neonatal Unit
This wonderful baby-quilt project has been running for nearly two years now and has the generous quilters and stitchers of
Icknield Quilters
members
and friends in North Hertfordshire
making delightful small baby quilts for every baby admitted to the special care unit. A quilt is given to every baby and its family, to keep and for them to know that there are many people thinking of them while they are in the Neonatal Unit at Lister Hospital.
Each quilt is made with love and has a label stitched onto the back saying:-
'Made by Icknield Quilters and Friends in North Herts'.
Some people can sew but don't have the fabric; some have the fabric but don't have the time to make these small quilts. Together we are all working as one to bring these quilts to the babies and mothers who will hopefully delight in them. If you would like to know more, would like to make a comment or take part in any way, do please contact me. You can download a pattern for the baby quilt
HERE.
Stephanie Pettengell
stephaniepettengell@ntlworld.com
We have delivered nearly 1500 baby quilts to the unit so far including special Christmas and Easter themed quilts.
We also have members and friends that knit baby items for these little newborn babies. We have included some photos of the finished quilts and an extra special one of one of the special recipients of a quilt
---
Bonding Hearts

are used in special care baby units when mother/father and baby are unable to go 'skin to skin' and 'bond'. One of the hearts is left on the baby and is impregnated with the 'scent' of the baby and the second heart is worn next to the skin by the mother/father. These hearts are then swapped over regularly so bonding can be achieved.
These are easy to make, need no wadding but must be made of 100% cotton fabric, as they will be next to the baby's skin. Bonding hearts need to be in pairs for mother and baby so please stitch two of the same colour/design. You can find the instructions for the Bonding Hearts
HERE
and the template
HERE
.
​
---
We have had a special request from the Neonatal Unit at Lister Maternity Unit to supply them with 30 Christmas Stockings - one for each incubator. To get a template for the stockings please get in touch with Stephanie P -
stephaniepettengell@ntlworld.com
The instructions for making the Stocking can be downloaded
here
.
It would be wonderful if we can do this so if you have the time could you please see if you could make one.
Thank you, Stephanie
Powered by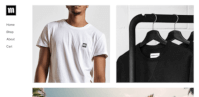 Create your own unique website with customizable templates.