Members Area
Group Challenges and Projects
The 2019 challenges will be announced at our AGM, with everyone that wants to, joining in but this is not compulsory and you may want to sit and sew on your own projects and watch how the others progress.

We are continuing to make our heritage quilts. We hope to encourage members by a monthly show and tell letting the group know how they are coming along. If anyone wants any hints, tips, or instructions please ask as there are always someone to help with Sampler Quilts, Medallion Quilts or Sew A Row Quits. Of course you are not limited to these ideas, you can plan and stitch your own idea of a special heritage quilt to pass down in your family.


Powered by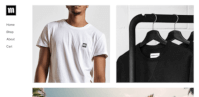 Create your own unique website with customizable templates.