Members Area
Group Challenges and Projects
We have three ongoing challenges this year, with everyone that wants to, joining in but this is not compulsory and you may want to sit and sew on your own projects and watch how the others progress.

Members swapped fat quarters in the early spring 2018 with the challenge to make something including this fat quarter and bring it along to the Christmas meeting to share with the other members.

This year we celebrate the suffragettes that brought us the vote and our Chairman has asked us to make a finished 12 inch (12 1/2 inch unfinished) Patchwork block in the colours that we remember the suffragettes. Purple, Green and white. These are also to be brought in on the Christmas meeting and in the future made into a group quilt project.

The big challenge this year is to think about making a heritage quilt for ourselves. This doesn't need to be finished by the Christmas meeting you will be relieved to hear but to encourage members to get a direction hints and tips, and even instructions, are being offered to members on Sampler Quilts, Medallion Quilts and Sew A Row Quits. Of course you are not limited to these ideas, you can plan and stitch your own idea of a special heritage quilt to pass down in your family.

An addition request, but not a challenge, has been put forward for Christmas Stockings for the babies of the Neonatal Unit at Lister Maternity Unit. This is a 30 incubator unit so if any of you have the time to make a Christmas stocking check out the community page for that and more ideas for stitching for others.





Powered by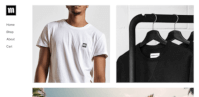 Create your own unique website with customizable templates.